24
/
Jan
2010
Been playing a little bit with tilt shift photography today. My first try here (Stockholm). Not the best source image (sky especially, technique tends to look better with whole picture 'busy') and perhaps a little bit too strong blur, but still kinda captures the 'fake miniature' look: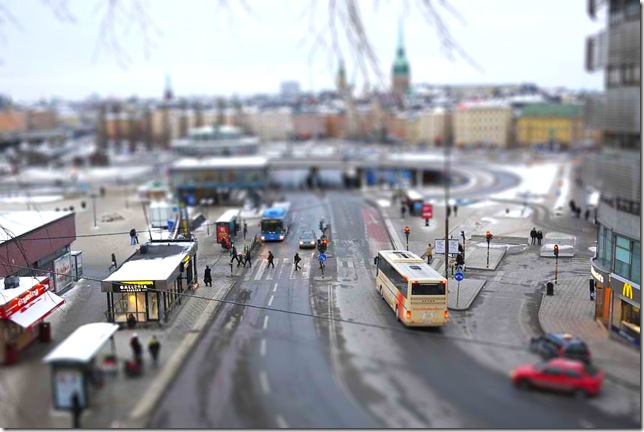 Old comments
Riddlemaster 2010-01-26 09:19:38
That's true. It should be easy to remove this using some clone/stamp/patch tool though.
admin 2010-01-27 08:47:10
Nah, I don't want to tamper with it too much, let it stay as a record of my first tries. I guess I was so preoccupied with trying to find a good place to shot that I totally ignored those branches, I only noticed them after Josh's comment (..and now cannot unsee them :))
Riddlemaster 2010-01-27 13:01:07
Ok then :) still good attempt… I also want to give it a try but the weather stops me from this.
Josh Szepietowski 2010-01-25 15:40:34
Looks great! Except for one thing: The foreground tree branches creeping in the top and left. Once my eye noticed these the effect was killed.
Keep it up!
Dan Glastonbury 2010-01-25 03:26:24
Looks pretty good.
Riddlemaster 2010-01-25 08:00:02
Nice although saturation could be stronger for me :) Did you use tilt shift lenses or just post-processed the image in Photoshop?
admin 2010-01-25 08:19:42
Dan: that's first that I thought was acceptable, still light years from http://www.tiltshiftphotography.net/images/london.jpg , but I'll try to get there.
Riddlemaster: postprocess.