30
/
Sep
2009
I'm on a short vacations these days, just got back from Tenerife. Really, really interesting place (way more than I've expected). Funnily, I went there by 'accident'. Originally, we wanted to go to Madera, but I was trying to be too smart and waited for last minute offers so long that they were no longer available. I had to decide quickly on another place to go and Tenerife looked as good as anything else, so I though 'what the hell, let's try'. First impressions after landing were' mixed (to put it mildly). South part of the island looks a little bit like one big rock, basically (with some banan trees here and there). Later we learnt that Tenerife has 5 distinct climate types and south is very different from the north (because of the high mountains in the center). I really regretted I didn't have better camera, as photos done with my gf's Fuji just don't do the justice to beautiful vistas you can find there. For my next trip I'm buying something better, most definitelly. Anyway, here's a taste of what you can expect (click for bigger versions).
First, view on Los Gigantes cliffs (in the background). Our hotel was located nearby… Imagine this photo done with better camera and in HDR.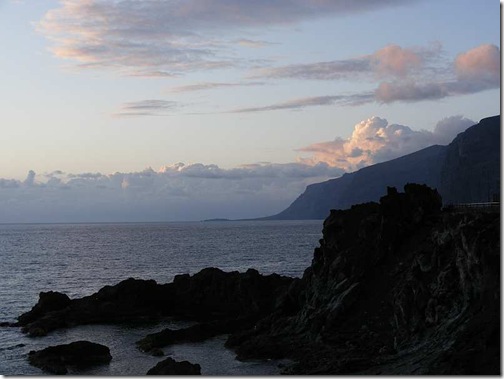 View on Puerto Santiago (…again, photo just can't reproduce color palette that can be observed there in reality):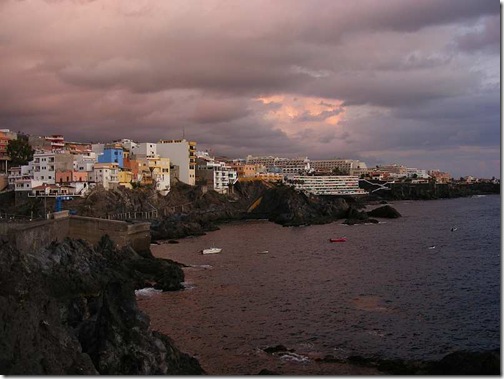 Garachico. Little town rebuilt almost from scratch after volcano eruption in 1706.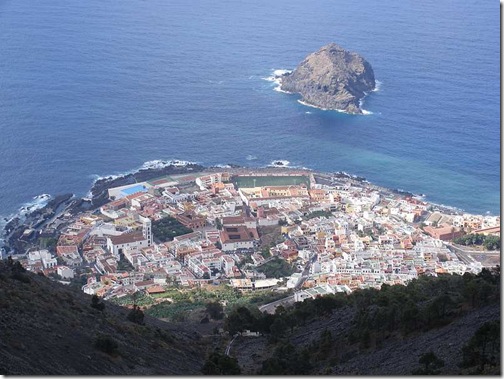 The Canary Islands Dragon Tree. Supposedly, the oldest dragon tree in the world, with age estimated to 1400-1600 years.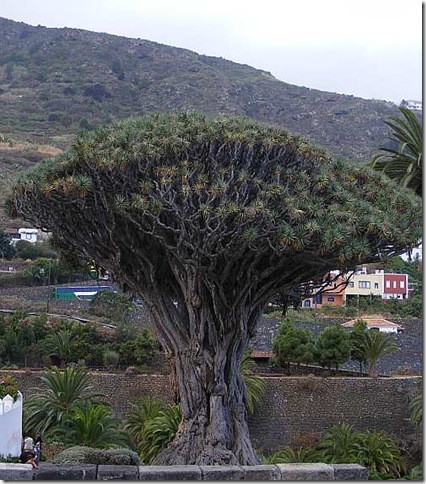 There are many towns/villages high in the mountains. With clouds cover relatively low, it's very often that buildings are actually in/above the clouds (…no, it's not a fog):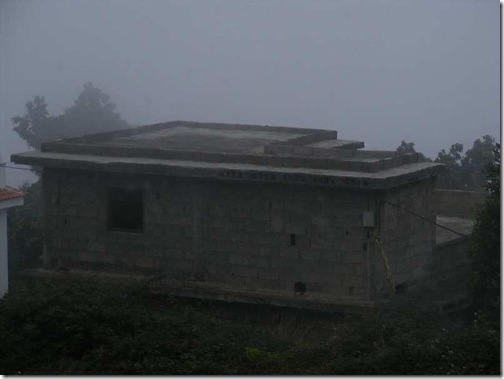 At the top of El Teide volcano (highest mountain in Spain and islands of Atlantic, third highest volcano in the world, 3718 meters). As you can see, Starbreeze gets everywhere…
More photos here & here (Loro Parque… worth visiting as well). Sadly, all good things come to an end, so on Sunday I'm flying back to Sweden. Hopefully, before that I'll be able to meet with my CDPR mates, drink some beers and catch up.
[Edit] Doh, forgot about this one. For all the nerds out there, here's photo from Teide area, where few seconds of Star Wars have been shot (supposedly… some sources deny it). Anyway, our guide assured us it is this exact location: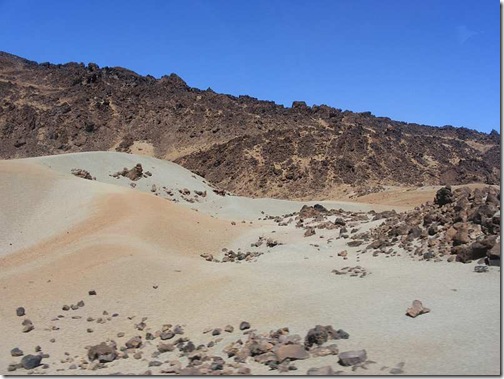 Old comments
castano 2009-09-30 22:03:22
I love Tenerife, especially the areas that have not been spoiled by tourism and that still retain their own character. I still remember that awesome lunch we had in Garachico. The food and the wine had a unique flavor due to the volcanic soil.